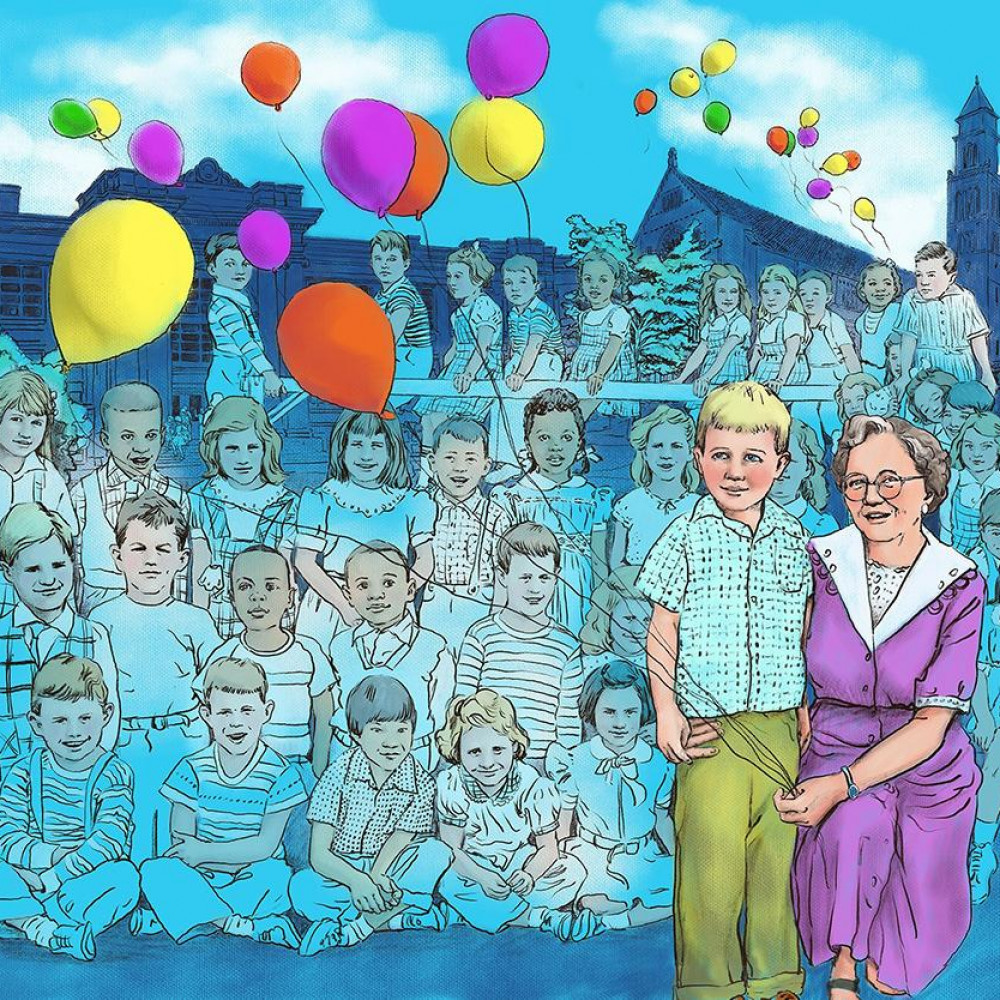 ANNOUNCEMENT
"Signaling History" murals installed in Shorewood
I was chosen along with 10 others be part of a beautification project for the Village of Shorewood in Wisconsin that was rolled out in the summer of 2020. The project, called "Signaling History", was to cover the metal utility boxes located at each traffic light with murals by local artists. The brief was to reflect Shorewood history in the mural, but other than that the artists were free to create what they wanted. I created the painting at left, called "Remember the day...". The finished work has been installed at the corner of Capitol and Maryland Avenues in Shorewood, the site of two grade schools.
Rochelle Weiner Carr
is an American multimedia artist residing in Milwaukee, Wisconsin. Rochelle's most recent series, "Discarded", is a collection of narrative works that are inspired by vintage snapshots and family portraits. Rochelle has received awards for multiple pieces from the Discarded series, her work has been published in a
national magazine
and a
university level text book
, and commissions have been awarded from the
Milwaukee Bucks
, the
Village of Shorewood, WI
and
Milwaukee Area Technical College (MATC)
. Rochelle's work has also been featured on the set of multiple network television shows and cable series.
Galleries
Oriental Dwarf Kingfisher